Family Dental Center - Watertown, SD Family Dentists Ross Schulte, DDS - Erika Zink, DDS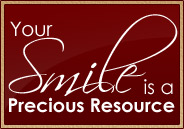 Watertown dentists Ross Schulte and Erika Zink thank you for visiting our website. Our Mission at the Family Dental Center is to provide the highest quality dental care in the nicest environment possible. We strive to provide services in a caring, courteous, and timely manner. We look forward to welcoming you to our family of patients.
At the Family Dental Center we provide dental services for all ages in a relaxed comfortable setting. We offer the latest in technology including soft tissue lasers, digital x-rays, and intraoral imaging. Combined with a friendly, compassionate staff, our goal is to make your dental experience a positive one. We strive to meet your needs and concerns and address them in a caring professional manner. By using the latest technology available, we will do our best to keep you comfortable.