Now Accepting New Patients!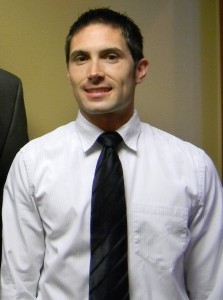 Dr. John Koski joined Family Dental Center on July 1st and is now taking patients. Dr. Koski will be available Tuesday through Thursday from 7:30am-5:00pm and on Friday from 8:00am-2:00pm. He is accepting patients of all ages.
Dr. Koski is originally from Hayti, SD. He graduated from Hamlin High School, South Dakota State University and Oregon Health and Science University, School of Dentistry. Dr. Koski and his wife, Kalissa, are looking forward to joining the Watertown community with their daughter, Jeslyn and sons, Jaxen and Mace.